Election Updates


Latest Election Updates
---
Posted June 25, 2020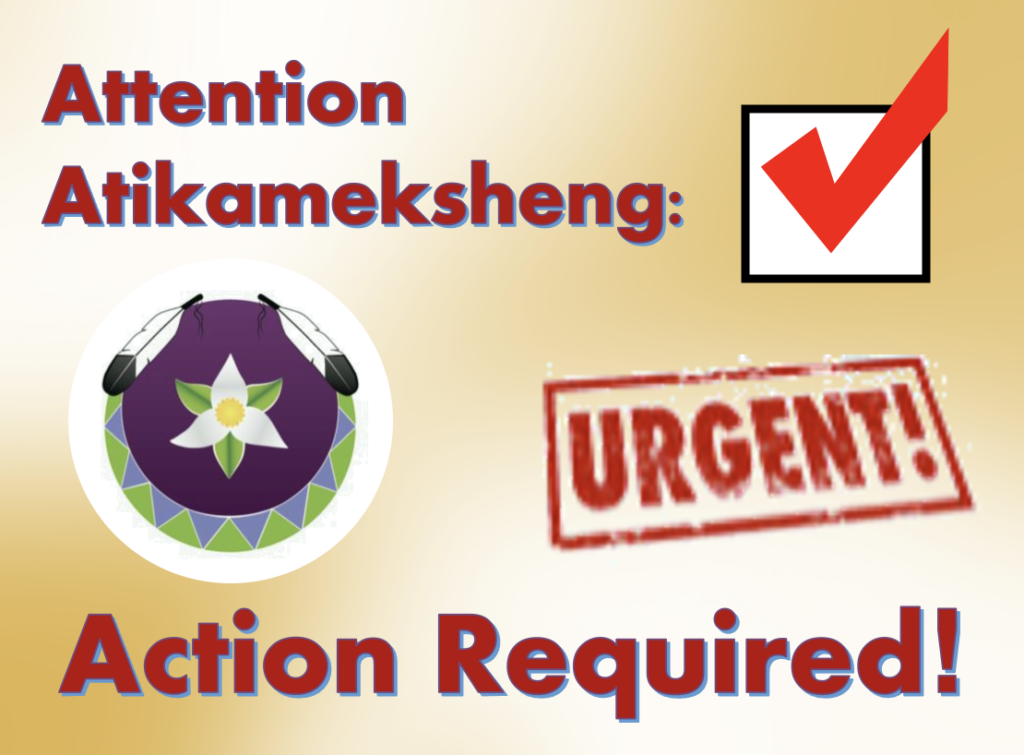 The polls for the Atikamekshek Anishnawbek have been open for 25 days. We are now down to crunch time! We're in the final few hours before we select a new Gimaa and Council in the 2020 Election.
This is an important call to action.
If you haven't yet done so, please vote now.
ONLINE, ELECTRONIC VOTING: If you do not know how to vote, there are instructions here including an informative step-by-step video. Join your fellow citizens have already cast their vote through online, electronic ballot.

AT THE POLLING STATION: If you do not have a computer or smart phone, internet nor access to email, you can vote at the polling station on election day. The official voting day will take place:
Saturday, June 27, 2020
from 10:00 a.m. until 8:00 p.m.
at the Atikameksheng Anishnawbek Community Centre.
Please bring one piece of ID with your name and picture.
If you are voting in person, please follow the instructions of the election staff to maintain physical distance and adhere to public health best practices. Consider wearing a mask to the polling station.
"Booshke giin" – It's your decision
As Atikameksheng Anishnawbek, you have asserted your authority in an inspiring and historic way when you created, ratified and enacted the Atikameksheng G'Chi-Naaknigewin on July 24, 2015. This is our constitution, the highest law of our people and authoritative statement of sovereignty and self-determination.
The G'Chi-Naaknigewin reflects our strong inherent values and principles. Together, we stated we believe in our vision as Atikameksheng Anishnawbek, and that we proclaim we are free and independent.
To be truly empowered by those words, it is fundamental that all debendaagziwaad (citizens) assert their role, power and responsibility by selecting the leadership of their government.
The word debendaagziwaad is an incredibly insightful and descriptive Anishinaabemowin phrase. It doesn't simply mean Atikameksheng citizen. (It certainly doesn't mean Band member.) It translates to "those who belong". It refers to those who belong as Atikameksheng Anishnawbek. Nationhood belonging is our birthright and connects us to our ancestors.
When we vote, we honour and celebrate all those Atikameksheng who have asserted their nationhood and way of life and gifted us with life we enjoy today.
Miigwetchiwendam – Gratitude
We offer a g'chi-miigwetch (thank you) to the past and present Gimaa and Council for their vision and dedication to bringing us into this time and providing for these important new tools of governance.
We are thankful for the administration and staff, our hard working Anishinaabe public servants, who do such great work on behalf of our families and our community.
We must also acknowledge and offer our heartfelt thanks to the Committee Members and advisors who brought us the Atikameksheng G'Chi-Naaknigewin (constitution) and Gimaakeng Naaknigewin (election code). This election is a testament to your dedication.
Finally, we want to wish all the candidates for the office of Gimaa and Councillor, all the best in the election. No matter the result, we honour you for putting your name and ideas forward and your willingness to lead our community.
Show your own thanks: Act. Interact. Vote.
The best way you can show your thanks is by exercising your right to vote. Make the 2020 Gimaa and Council election a huge success by being a part of an overwhelming electoral turnout.
---
Posted June 24, 2020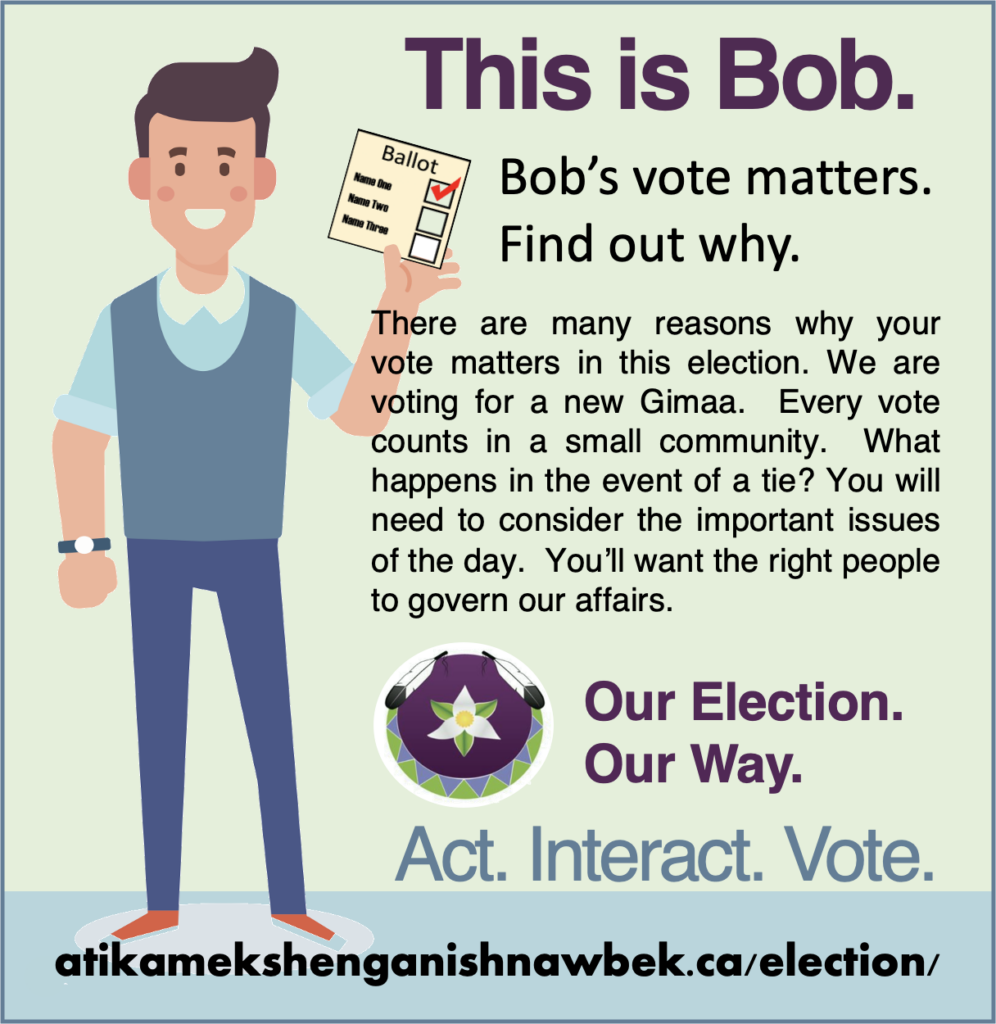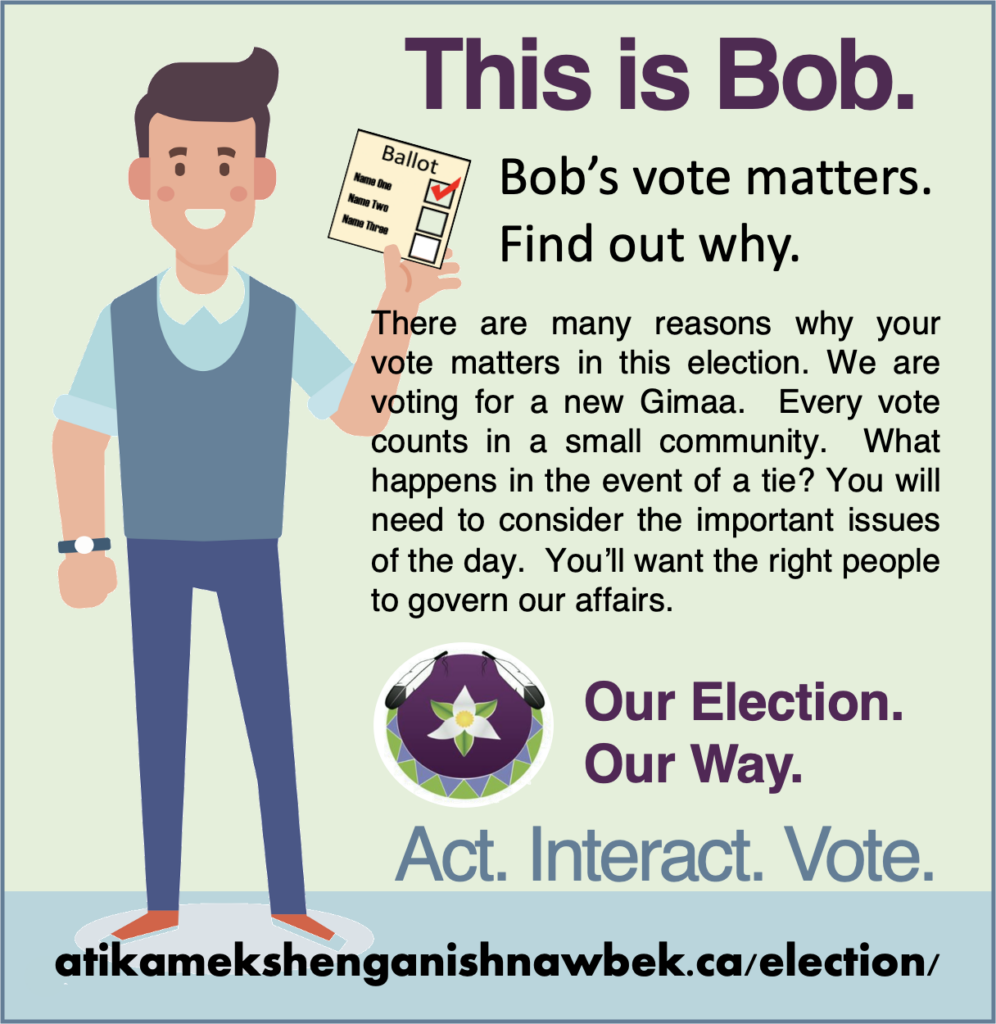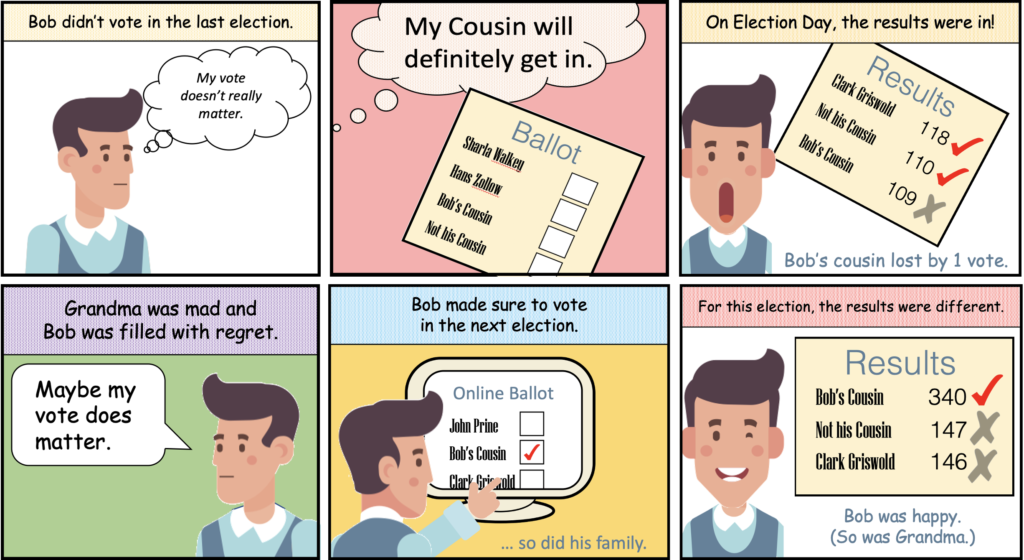 ---
Posted June 23, 2020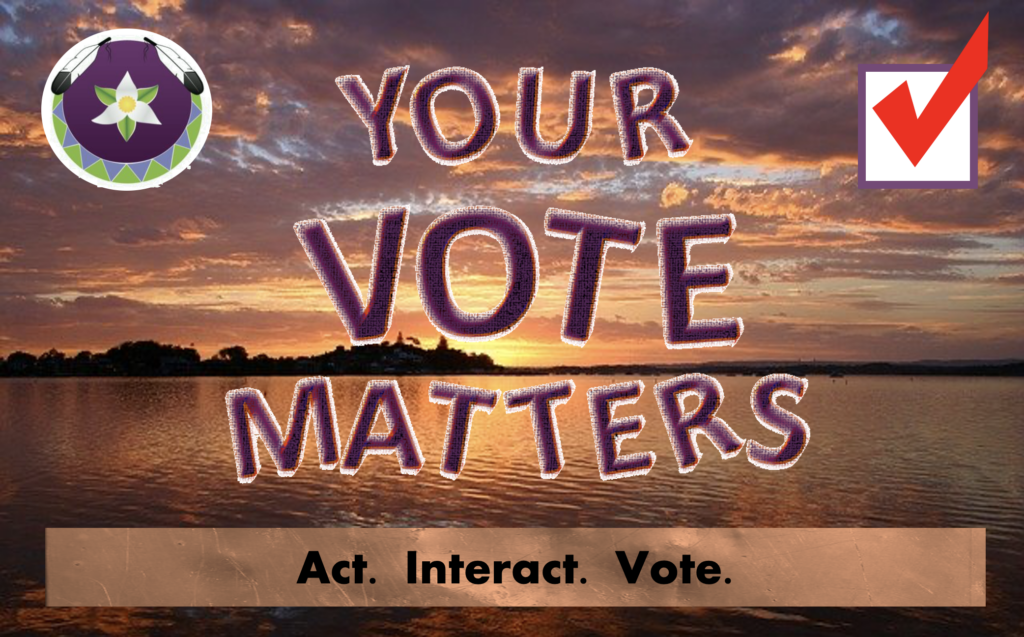 If there is one enduring virtue of democracy it is the periodic check-and-balance that is fundamental to an accountable government – the election. Inevitably, the electorate will go back to the polls to choose the person or persons that will oversee their governance.
Politicians will come and go. But voters will stand in line, battle the elements and fight for their right to vote and have done so for generations.
But why does your vote really matter?
Some will say that a single vote, or a single voter doesn't really matter at all. After all, they are just a single voice in the great chorus of society. But there are so many good reasons to vote and to truly appreciate that your vote really does matter.
We're a small community
Compared to other First Nations, Atikameksheng Anishnawbek is a relatively small community. Our population is 1,322 citizens. The voting electorate includes a total of 1,046 voters. Often, there is a fascinating phenomenon that takes place during elections with a concentrated population. A surge of individual votes can mean the difference of who will be the next Gimaa or who will win a Councillor seat. Individual votes are incredibly important.
Tie-breaking
It doesn't happen very often, but when it does, it inevitably results in voter's regret. There have been times when an election results in a tie. Section 15 (q) of the Gimaakeng Naaknigewin (election code) states that in the event of a tie for Gimaa or for the final position of Councillor, a name will be drawn at random by the Electoral Officer. This isn't the way we would want to decide an important election. Especially when you, your auntie or uncle could have cast the deciding ballot.
Speaking of family, consider this… your cousin is running for Councillor. Setting aside that they are family, they are a great candidate and more than worthy of being elected. They have great ideas and even a plan. Election day comes and they lose the election by a single vote! Infuriating, right? Bring on the resulting voter's regret.
Consider the important issues
Atikameksheng Anishnawbek is in a historic time for governance. Never before have we had the tools of governance that may lead us to greater self-determination. With the Atikameksheng G'Chi-Naaknigewin (our constitution), the possibility of self-government can move beyond leadership selection. We can begin to consider a broad spectrum of matters including citizenship, accountability, programs and service delivery and managing our lands and resources.
With the global pandemic, good leadership will be needed to restore confidence in our collective public health. The next Gimaa and Council will also need to re-establish our own economy and help send people back to work.
These are important issues of the day. Your vote will determine which direction the community will take. More than ever, it's important to learn about the candidates, their ideas and be an informed and motivated voter.
Consider the right people
Your vote is about selecting people. In this election, you will be asked to select a new Gimaa. You only get one vote – to place one 'X' or checkmark on that part of the ballot. That choice is going to be incredibly important for each and every Atikameksheng voter.
As you sit before your screen with your mouse hovering above all those names, or you stand with the pencil and ballot in your hand, or you will need to consider the person you're voting for.
Who are they?
Are their values compatible with yours?
Are they honest and trustworthy?
Do they bring good ideas with them?
Do they bestow the virtues of the Seven Grandfather teachings?
Overcoming voter apathy
There has been some criticism over the number of votes being cast in recent votes. The threshold of consensus, and the participation rate of the electorate can certainly improve. We can only achieve this and improve our community democracy through personal choice. That can only happen if you act, interact and vote. Encourage other, your family members to do the same.
With all that being said, your vote really does matter. Voting has never been easier. Take personal action now. Vote online today.
---
Posted June 18, 2020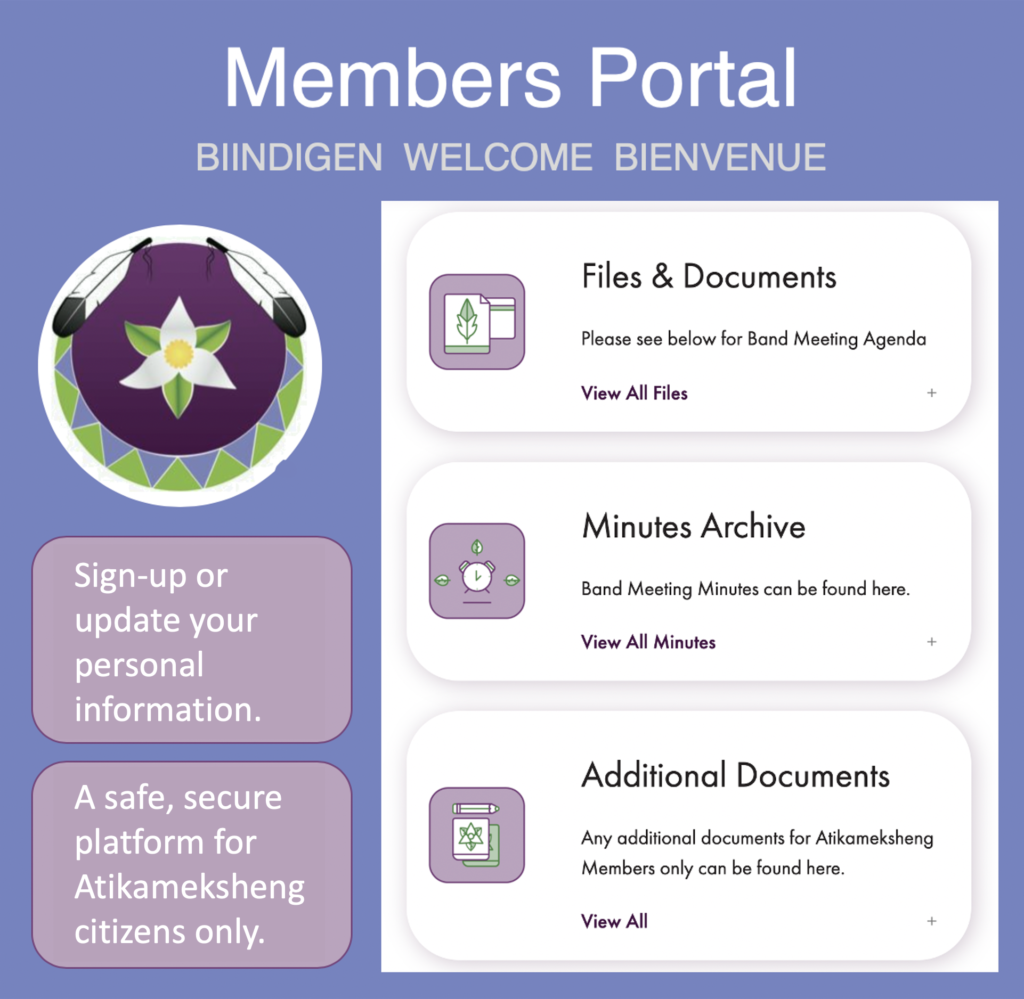 In the last post, a very old and historic concept was discussed – Anishinaabe traditional governance. The value and application of the Dodemag (clan) system is still as valid today as it was for our ancestors. As governance evolves for the Atikameksheng Anishnawbek, it will also involve newer, contemporary tools of governance, including the use of information technology.
This election has provided us with a number of opportunities to model the possibilities of modern governance tools. Some of the tools we are using today include:
Social Media
The "Our Election. Our Way." Campaign demonstrates the importance of, and the potential of, using social media to highlight our community priorities. We've been able to create informative and education posts and forums that encourage information sharing, discussion and to inspire community empowerment to act, interact and vote. Facebook and Twitter provide us with powerful sharing tools that helps facilitate community governance.
The use of technology has forever changed the way we select our leaders. Online voting has become a much safer, popular and acceptable democratic process thanks to election service providers like OneFeather. The online, electronic ballot is a timely and accessible option for anyone with access to a computer, email and the internet. Secure voting can take place using a simple, efficient registration and verification process using OneFeather's safe, secure online platform. This is truly quite advanced compared to most mainstream elections administered by Elections Canada or Elections Ontario.
This elections sub-web of the Atikameksheng Anishnawbek website is a powerful, up-to-date source of information to members about the upcoming election for Gimaa and Council. If you haven't already, please take some time to browse the website. You'll find regularly updated questions and answers on the Elections Q&A page, official notices from the Electoral Officer on the Elections Notices page, various informative posts on the Election Updates page, and of course, detailed instructions on how to vote. That page includes a video on how to cast your online, electronic ballot.
Online Candidate Night
On June 10, Atikameksheng Anishnawbek hosted an online candidate's forum. This is not only necessary given the global pandemic, but it can be the way of the future as a means provide access to off-reserve members who live away from the territory. The pandemic has forever changed how we look at interactivity and online meeting tools. We are now able to use online tools such as Zoom, Skype, Webex, WhatsApp, Google Duo, Microsoft Teams even Facetime to host community meetings, townhalls, seminars and even large-scale conferences and conventions.
Election Night Vote Count
As another health and safety precaution, we will be webcasting the election night vote count online. We can use tools such as Facebook Live and Youtube Live to broadcast important live events, including council meetings and community meetings. To observe the election night webcast, you will need to register via the Members Portal.
Atikameksheng is truly on the cutting edge of technology and modern governance with the introduction of our Members Portal. There are not that many First Nations across Canada that provide this useful, interactive tool to share information, encourage dialogue and reach our citizens in an effective way. Over the past year, the Members Portal has provided access to members-only information including how to access webcasts, Band meetings and minutes, and other online discussion forums. If you haven't done so already, please register to access the Members Portal. This is also the new way that we will be keeping in contact with you. You can update your contact information like your mailing address or email address at your convenience.
If you have any ideas to enhance future community governance dialogue using technology, we encourage you to share on social media using #OurElectionOurWay or email: communications@wlfn.com.
---
Posted June 16, 2020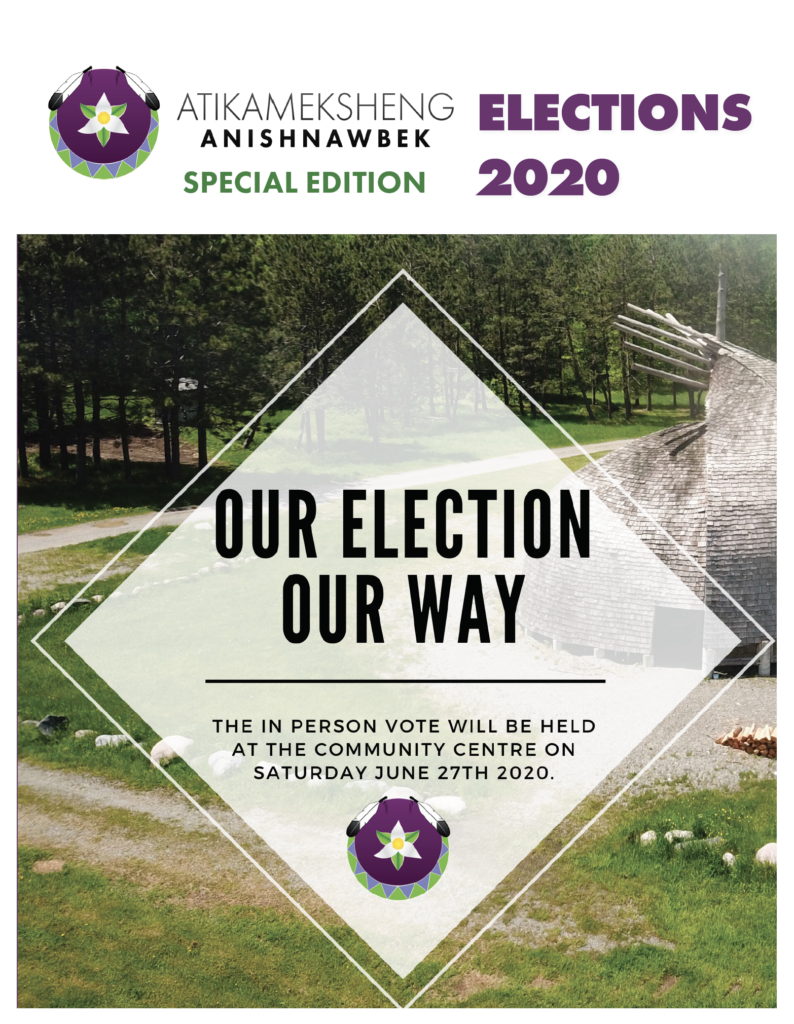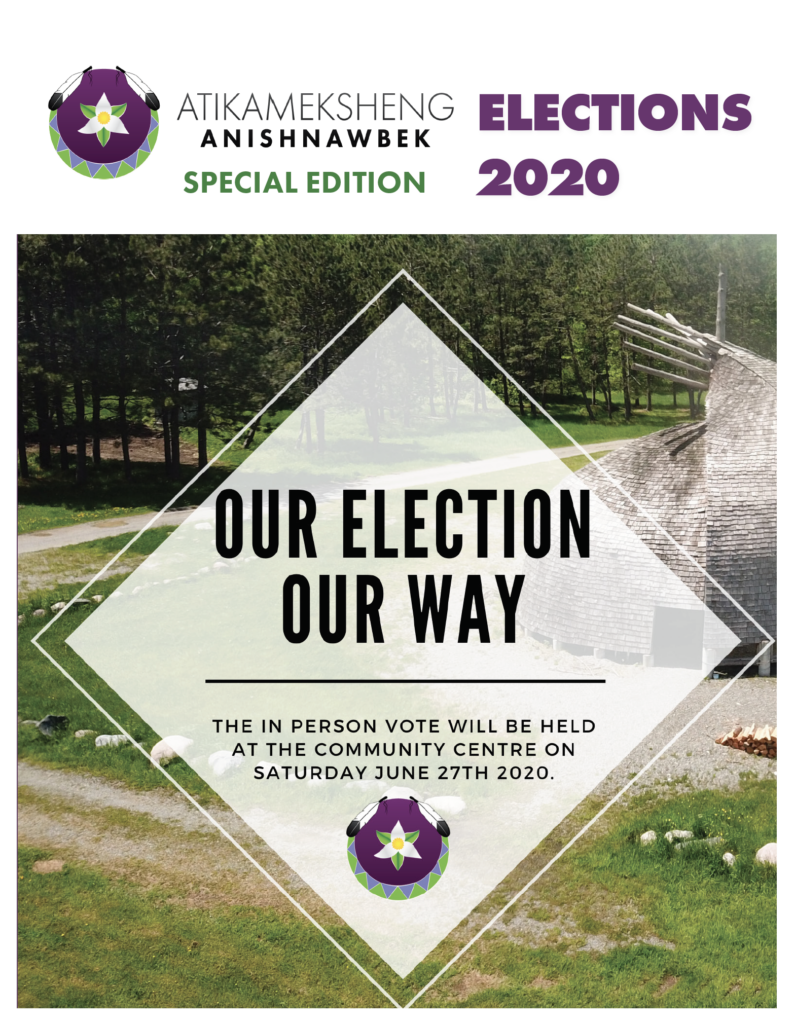 Read the Election Special Edition of the Atikameksheng Anishnawbek newsletter.
---
Posted June 15, 2020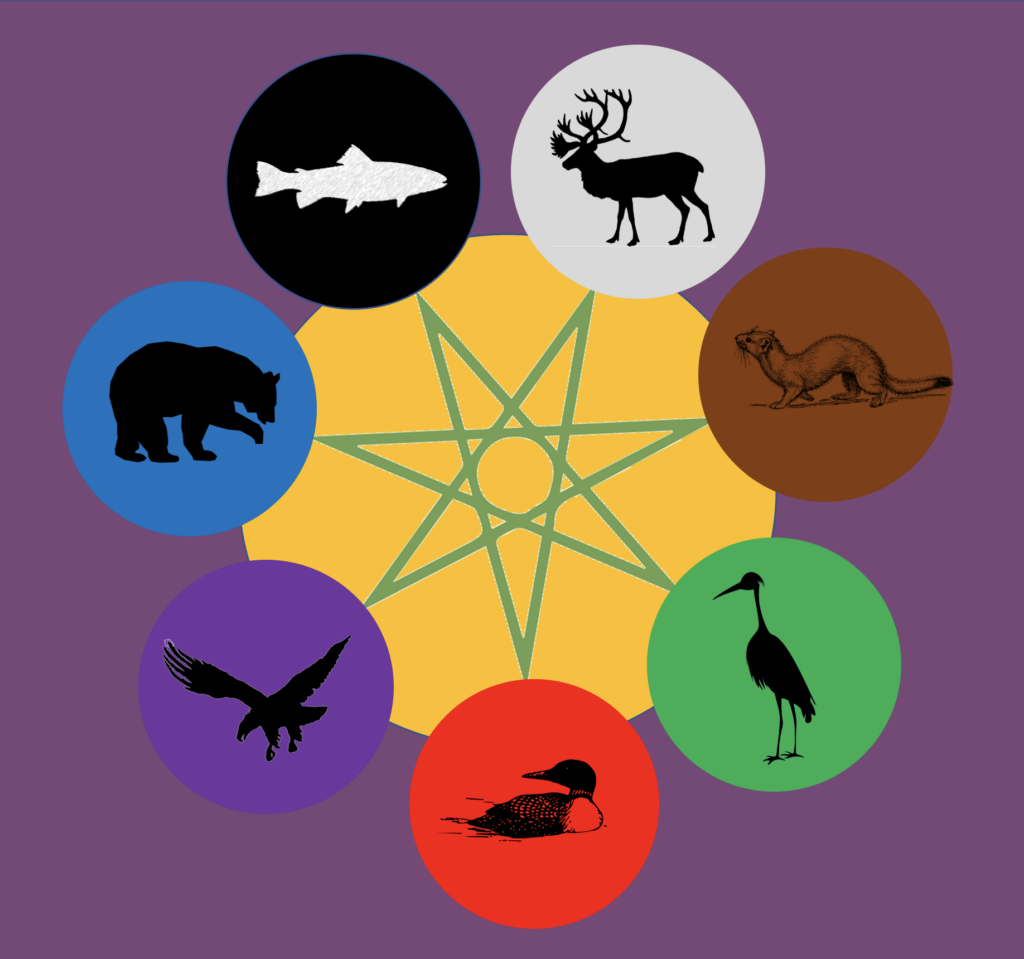 It has been pointed out on occasion that the slogan "Our Election. Our Way" is a little bit of a misnomer.
Yes, it is our election. Also, for the first time in our history, we are using the Gimaakeng Naaknigewin, the Atikameksheng Anishnawbek election code. The election code was created by, and for AAFN citizens. So, it is being done in "Our Way". We should be proud and celebrate that.
However, the way we run elections is not how Anishinaabek have historically selected our leadership.
Anishinaabe Dodemag (the "Clan System")
Our internal community governance and representation was based on our dodem…our clan… our family. We are born into our dodem which, for the Anishinaabek, come from our father's side of the family. If you are born of a non-Anishinaabe father, you could be adopted into the community through a willing adoptive clan, like the Waabzheshii (marten) dodem.
Each clan had its given traditional roles and responsibilities. Some are leadership clans, like the ajijaak/zhaake dodemag (Crane clan) or the maang dodemag (loon clan). Yes, our Chiefs were hereditary in nature. The crane was the gimaa for external governance and international relations, including treaty-making with the Crown and other nations. The loon was gimaa for internal governance addressing administrative matters.
Other clans had other responsibilities. For example: makwa dodemag (bear) played a role in the health and security of our community. The fish clans were gifted mediators, planners and thinkers. Bird clans bore responsibility for teaching. These are just a few, very simplified examples of an elaborate and comprehensive system of government that included concepts of decision-making, justice, and effectively responding to community needs.
When the Indian Act came into force in 1876, the Dodemag system was outlawed in favour of western-style democracy. The basic principle of this foreign system was the "majority rules".
When this system was imposed on Anishinaabek, we moved away from an inclusive, consensus-based approach where every clan had a say in the decision-making of the community. When a decision was made, it required not only the participation of every dodem, but the assent of each and every dodem.
In recent decades, there has been a dialogue to explore the concepts of traditional governance as communities move closer to self-government. Elders have expressed this desire both locally, and at a broader nationhood level.
For the sake of discussion, perhaps it is time to explore what traditional governance and the Dodemag system would look like in a modern First Nation context.
Certainly, it would require a period of comprehensive education and awareness of the Clan system. The reality is that many of us may not even know our own clan much less their traditional responsibilities and how the dodemag relate to one another.
It would require studying how this traditional system of representation would work within a First Nations administration. For example: the hereditary leadership system may or may not be something that all First Nations citizens would embrace. Perhaps traditional governance can be a blend of the Dodemag system and newer, democratic systems.
We now have some of the tools necessary to take steps towards exploring and implementing more traditional forms of government. We have the Atikameksheng G'Chi-Naaknigewin, our constitution and highest law of our people. We have the Gimaakeng Naaknigewin, our election code. Now that these are truly our documents, we can use them and adjust them as we see fit. Atikameksheng can always make the necessary changes to ensure that future governance systems and future elections truly reflect the needs and aspirations of their citizens.
With these powerful tools of governance, someday, we will truly govern ourselves in "Our Way".
What are your thoughts about traditional governance and the Clan system? Share them using #OurElectionOurWay
---
Posted June 11, 2020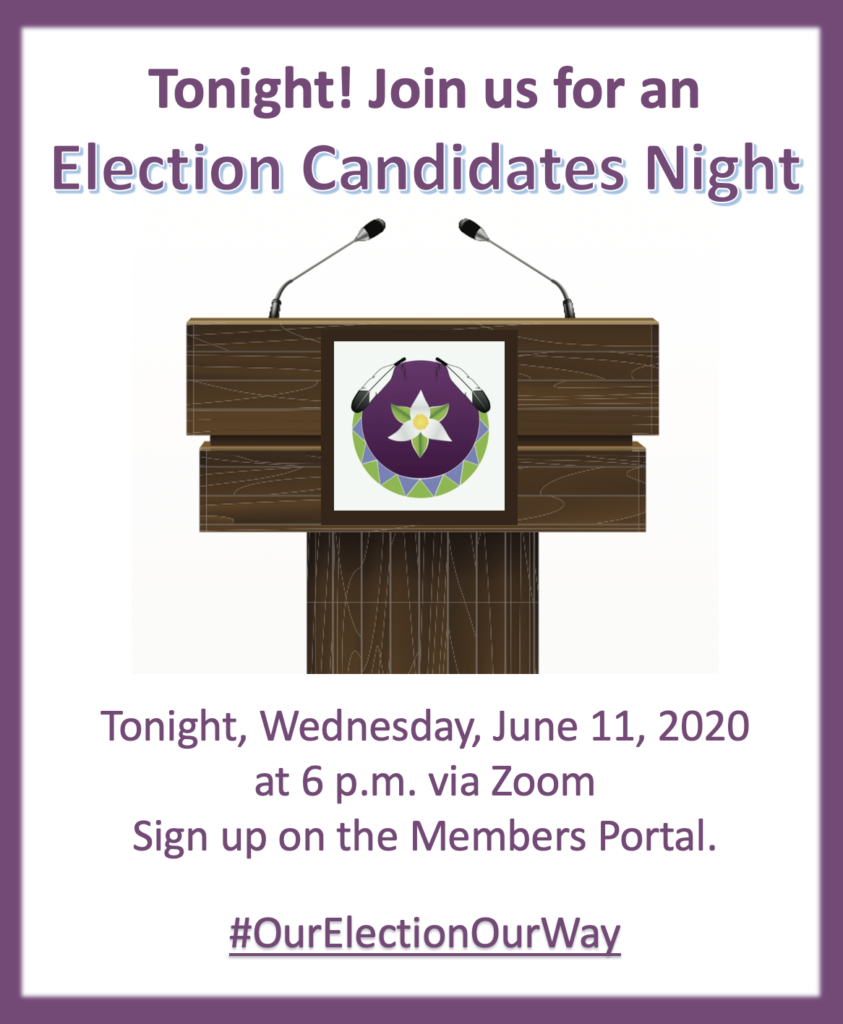 ---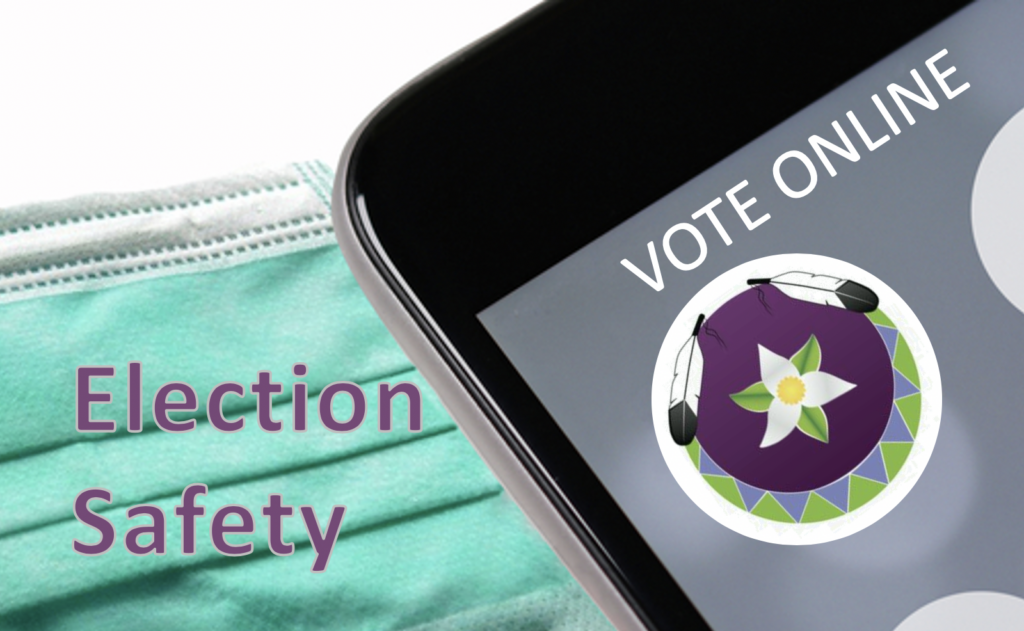 Posted June 10, 2020
The highest priority for Atikameksheng Anishnawbek is to ensure the health and safety of our citizens. This is especially important during the COVID-19 pandemic when our collective and individual health has been challenged.
With regards to the election and voting safety – please review the following public health measures and associated election advice.
Learn more about COVID-19 –  Do your best to learn about the virus including the basics, symptoms and treatment.  Find out how to reduce your personal risk, and we can work collectively to stop the spread of infection. 
Stay home – Please don't put others at risk, stay at home. Reduce your necessary trips for the essentials of life. Avoid any type of unnecessary travel.
Election Safety Tip: During the election, you can vote from the safety of home via electronic voting on One Feather.
Wash your hands – The most effective health measure requires no special equipment necessary. Use soap and hot water, spend time to scrub your hands, fingers, fingernails, wrists and lower arms thoroughly and often.
Practise physical distancing – Stay 2 metres (6 feet) away from others in public.
Election Safety Tip: At the polling station on election day, there will be physical distancing measures in place. Please follow the instructions provided by election officials.
Cleanse Surfaces – In areas and surfaces that you use every day, clean using an effective disinfectant. You may want to consider cleansing items you may have purchased from the store.
Election Safety Tip: Election officials will be disinfecting common surfaces and the voting area at the polling station on election day.
Don't touch your face – Easier said than done but try.
Face Coverings – Consider using personal protective equipment including masks and face-covering to protect others from infection. Learn how to use, clean and dispose of used masks.
Election Safety Tip: Consider the health of others by wearing a mask if you need to visit the polling station on election day.
Considering Doing things Differently – Especially during this crisis, we all need to adjust our actions and behaviours in order to reduce our risk. Businesses are considering curb-side service, offices are communicating using video conferencing, staff are working from home.
Election Safety Tip: Vote from the safety and comfort of your own home by using online, electronic voting.
The biggest question, that we don't necessarily have an answer for: Why take the risk?
Learn more:
---
Posted June 8, 2020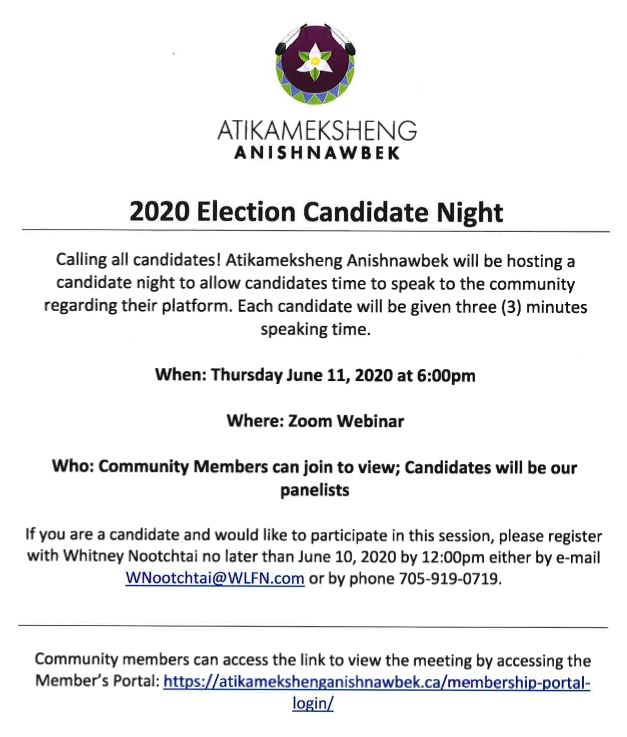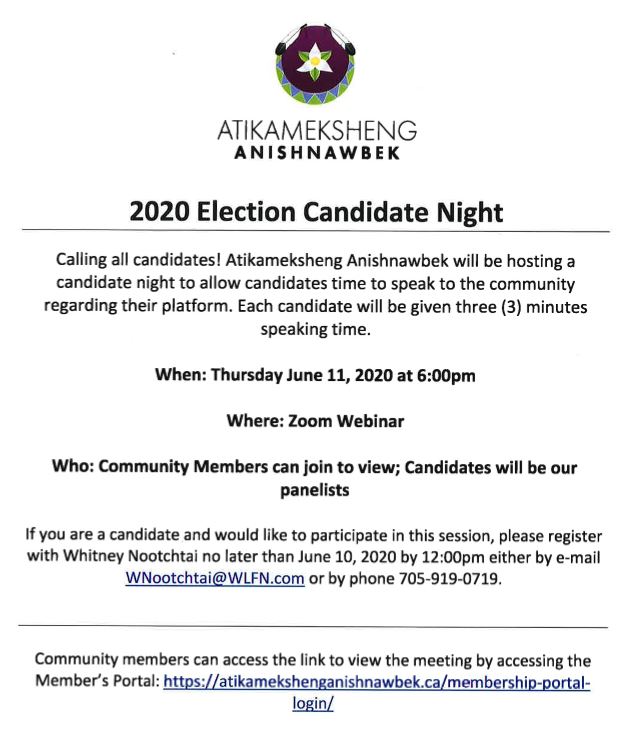 This call for candidates is time-sensitive. Candidates for Gimaa or Councillor are asked to respond no later than June 10, 2020 by noon to: WNootchtai@wlfn.com or call: (705) 919-0719.
---
Posted June 8, 2020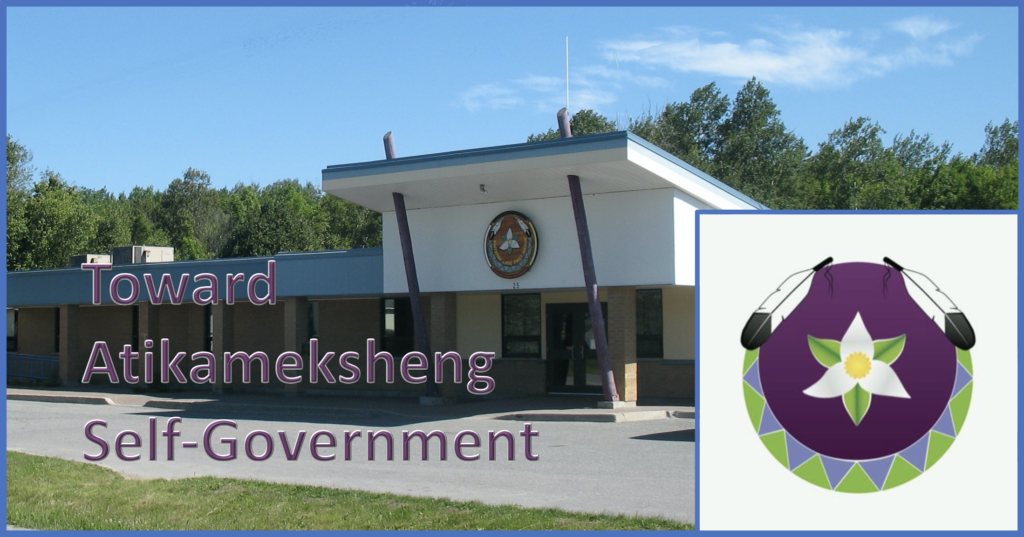 A dose of reality: The history of Band Council governance is ripe with oppression, colonialism and trauma for all First Nations across Canada. Since the introduction of the Indian Act in 1876, the goal of the Band governance provisions of the Indian Act was to stamp out traditional systems of governance in order to colonize and control First Nations. Such has been the way through many revisions of the election and governance provisions of the Indian Act – all done in their way!

But beginning with the spirited opposition and ultimate rejection of the infamous 1969 White Paper, to the adoption of the United Nations Declaration on the Rights of Indigenous Peoples, First Nations have begun to re-assert our right to self-determination. This was a victory carried out by our leaders like Gary Potts back in the Constitutional talks and became recognized and affirmed in s. 35 of the Constitution Act, 1982.


It was this fierce advocacy from First Nations during these times that drew attention to the emerging concept of self-government. Self-government may be a relatively new term but it's certainly not a new concept. Anishinawbek have governed ourselves since time immemorial long before the establishment of the Indian Act.

In 1988, the Indian Act enabled provisions for First Nations to create their own Band Custom Election codes. Since then, approximately half of all First Nations in Canada have taken up the task of creating, ratifying and implementing their own election codes.

So Atikameksheng is not alone. This has been done (and done successfully) in many other communities across Canada including many of our neighbours and kinfolk across Robinson Huron treaty territory.

Is it perfect? No. Band governance, as a whole, continues to be imposed on our people under the Indian Act. The Band custom election process still requires us to meet certain standards imposed by colonial oppressors. Much of this is not according to our true customs as Anishinawbe people. Historically, we governed ourselves by using the Clan System, which recognizes familial representation and clan responsibilities. Anishinawbe governance also included a broader confederacy and associated Council Fires.

Despite this, it is certainly a monumental and historic step forward to establish the Gimaakeng Naaknigewin, our own custom election code. This was written by, ratified and established by Atikameksheg Anishnawbek. To recognize our election code under our own authority of the Atikameksheng G'Chi-Naaknigewin, our constitution and highest law of our people, is also empowering. These are tangible instruments of self-government. As a community and as a nation, we are moving beyond the confines of colonialism and the Indian Act to using our own self-government processes.

Now that we have our own constitution and election code, we can choose to take further steps towards self-determination and our own forms of government. That's the choice we have as Atikameksheng citizens.
---
Posted June 1, 2020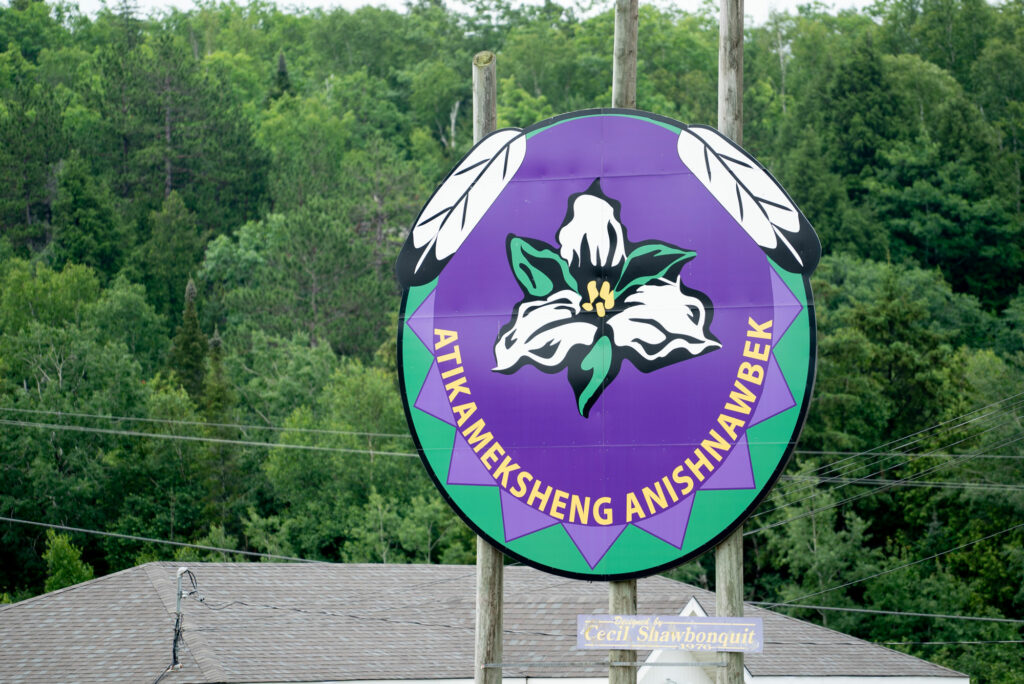 "Our Election. Our Way."
ATIKAMEKSHENG ANISHNAWBEK, Ontario (June 1, 2020) — Voting in the 2020 Atikameksheng Anishnawbek election is now underway.
This historic vote is being conducted like never before, under the First Nation's new custom election code and via online electronic voting. This new law, Gimaakeng Naaknigewin, governs the process and conduct of the Gimaa (Chief) and Council election. The code was ratified in January 2020.
"We are so pleased to see our election moving ahead in our way. It is a significant step towards self-determination when we can select our community leadership using our own processes under our own jurisdiction," said Gimaa Valerie Richer.
In order to raise awareness of the election and get out the vote, the community is working to inform their citizens through online communications, including a new election website: http://atikamekshenganishnawbek.ca/elections/ and using its social media channels on Facebook and Twitter.
The theme of the online campaign is "Our Election. Our Way." – a means of raising awareness of this historic election – the first under the new custom election code.
The path to developing the Gimaakeng Naaknigewin began years ago following approval of the Atikameksheng Chi-Naaknigewin in 2015. The First Nation's constitution was developed and approved to guide the community in how it would govern its own affairs and ultimately, how it would select their own leadership.
The 2020 election process began with a nomination meeting on April 23, 2020. Four (4) candidates are vying for the office of Gimaa, while seventeen (17) candidates have been nominated for the office of Councillor. Five (5) are to be elected to the office of Councillor.
For the first time in Atikameksheng history, the term for office has been increased from a two year term, the default under the Indian Act, to four years under the new election code.
The in-person poll will be held on June 27, 2020 from 10:00 a.m. until 8:00 p.m. at the Atikameksheng Anishnawbek Community Centre. Any person on the Atikameksheng Anishnawbek Band registry and is 18 years of age or older as of June 27, 2020 is eligible to vote.
Voters can also cast their vote via mail-in ballot.
There is further history in the making for Atikameksheng. Under the Gimaakeng Naaknigewin, there are provisions for conducting the vote using online electronic voting. This is certainly timely given the public health concerns arising from the COVID-19 pandemic.
"Having our own process will allows our citizens to vote from the safety of their living rooms, as opposed to the prescribed restrictions under the Indian Act," said Gimaa Richer. Elected in 2018, Gimaa Richer is not seeking re-election.
Electronic voting for Gimaa and Council election is open from today, June 1, 2020 at 8 a.m. until June 27, 2020 at 8 p.m. Atikameksheng citizens of voting age can access the One Feather voting site at https://onefeather.ca/nations/atikameksheng-anishnawbek. Although this is the first electronic vote for Gimaa and Council in the history of the community, the community has used electronic voting in the past, most recently in ratifying the election code in January.
Other COVID-19 precautions will be in place, including physical distancing at the polling station, Surfaces including pencils, marking stations and even the ballot box will be disinfected after each use.
The pandemic has already had some impact on the 2020 election. Ministerial approval of Gimaakeng Naaknigewin was delayed for a number of weeks this spring.
Over the next 27 days, Atikameksheng will continue to update the community with timely information and instructions on how to vote. A special community newsletter edition is planned, as is an online forum to answer questions posed by Atikameksheng citizens.
---
By Gimaa Val Richer
I was speaking to Chief Pamajewon not too long ago who remembered the day they kicked the Indian Agent out of their band meeting. I was fascinated by this recounting of history in his community and I saw the look of pride he had when sharing this truly historic event with me. I thought this was a bold and powerful move to assert their Nation's sovereignty and was fascinated to hear this from someone who was there.
I was thinking back to this story because I feel like this is our moment. This is our moment that we kicked the Indian Act out of our band elections and this makes me proud. We have been talking about doing this for years. This is truly a historic event for us and I encourage you to remember this moment and make sure our young ones remember this too. Perhaps on election day, we should take pictures of all our little ones, with the slogan "Atikameksheng doesn't need the Indian Act" or something to that effect.
This wasn't an easy path for us. Afterall, there had to be some reason why we didn't vote on this back in 2015 though we had a finished document or why we didn't do it even earlier than that. The simple answer is that we weren't ready. However, I felt the strong push from our community to ensure this happened. There was barely a community event held where someone didn't bring this up and told us that we needed to finish this work. And then when it did happen, we oddly also felt some push back.
And externally, we also faced challenges because the Minister's inaction almost led to a delay for us. There was a moment, and maybe more than one, where we had to decide whether to carry on under the Indian Act (because of the Minister's delay) or to go ahead and follow our own law. We decided NOT to act like an Indian Act Chief and Council, and take direction from you rather than let the Minister's delay interfere. We kicked the Indian Act out of our elections. This exercise was a clear example to us of the bureaucracy and paternalism that still exists and the exact reason why we need to get away from the Indian Act and assert our own authority. We should never let the Minister or ISC delay us. We should proceed at our own speed and according to our own laws and ISC can continue to play catch-up. We have been delayed by them long enough and we have the authority to run our own vote, our own way.
We don't celebrate our successes enough and I think it is time we start. I want to congratulate all of you, and all of us for making this happen. I am so proud of you Atikameksheng and I am so proud to say that I was the last Indian Act Chief in Atikameksheng!
I am looking forward to the next four years under our own Gimakeeng Naaknigewin and I can't wait to see what step we take next!
Miigwech!
---
Posted June 1, 2020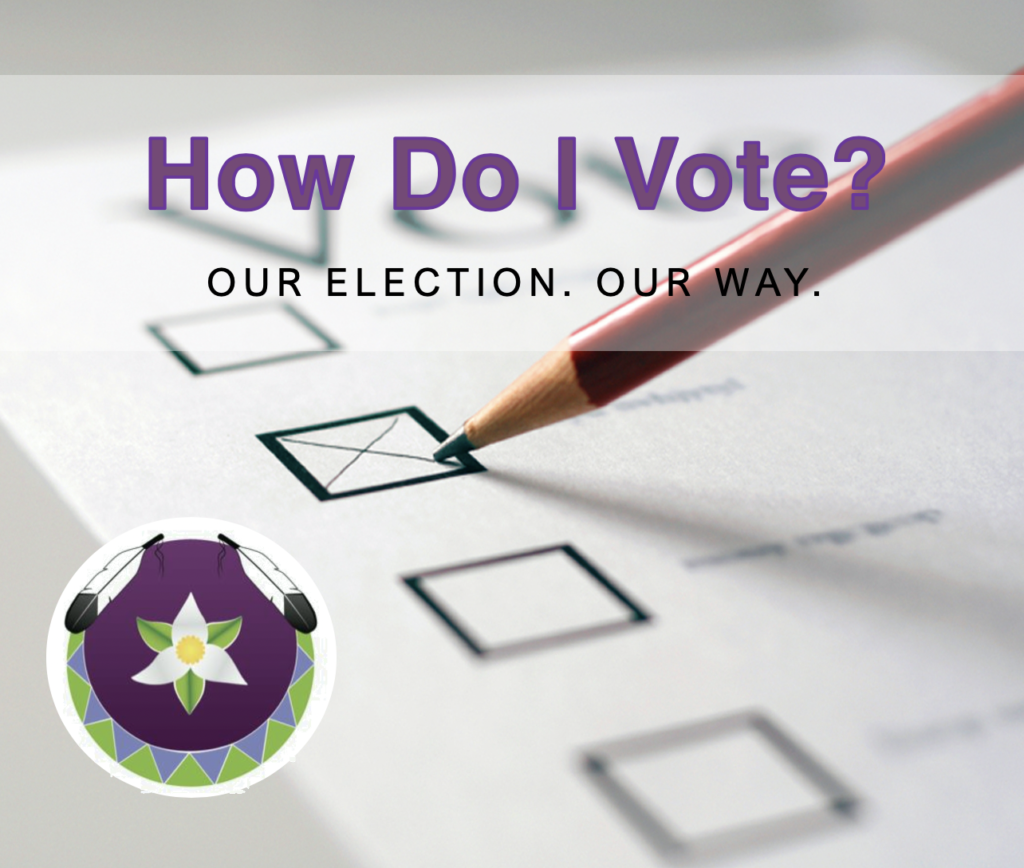 1. ONLINE, ELECTRONIC VOTING
Online voting is open right now. It is easy and you can vote from the comfort and safety of home from any computer, tablet, iPad or smart phone. You do need to have your own email address.
STEP 1: Visit the OneFeather landing page https://onefeather.ca/nations/atikameksheng-anishnawbek to register with OneFeather & initiate the online voting process with your First Nation. Have your 10 Digit Status Card Number (Registry Number beginning with 224), Date of Birth and Personal Email ready.
Click the red Register to Vote Button – Enter your Registry Number and Date of Birth.
Click the red Register button.
Click the red Register button again.
STEP 2: Check your email. You will receive an email with a confirmation link.
An email can be used only once to access a secret pin, you cannot use your email to help someone else.
Click the verification link to confirm and activate your eligibility to vote electronically.
If you do not see the email within 5 minutes – check your Junk Email folder or Clutter folder.
Watch your email for a second email following immediately from OneFeather. This email will have your PIN (unique personal identification number) and a secure link to the voting event.
Write down your PIN (always lower case)
Click the link in the email to Vote.
Confirm that you want to vote electronically. Check the box!
Click the red Verify My Identity Box
Read the instruction pages – click Next when ready to proceed
Complete your identity verification – enter your PIN, Registry Number & Date of Birth.
STEP 3: Follow the voting instructions and cast your Vote for Gimaa & Councillor!
If you encounter any issues during the voting process please contact Vaughn Johnston, Electoral Officer at vaughn_johnston@hotmail.com.
---
2. MAIL-IN BALLOT
In the next few days (provided we have your address) you will receive a mail-in ballot package in the mail. Open your package, read and follow the instructions provided.
Your ballot must be received by mail or hand delivered to Vaughn Johnston, Electoral Officer by Saturday, June 27, 2019 by 8:00 pm (EST).
Step 1: Your Ballot will be on coloured paper and it will have the Electoral Officer's initial on the back.
Gimaa (Chief) Ballot: you may cote for only one (1) candidate;
Councillor Ballot: you may vote for up to five (5) candidates. It will not allow you to vote for more than 5 candidates; however, you may vote for less than 5 candidates.
Mark the ballot by placing an X or ✓ in the box beside the Candidate(s) for whom you wish to vote.
Step 2: Place your ballot inside the Secrecy Ballot Envelope and seal it.
Step 3: Place the Secrecy Ballot Envelope into the Declaration Envelope and seal it.
Step 4: Complete and sign the outside of the Declaration Envelope in the presence of a witness who is at least 18 years of age.
Step 5: Enclose the sealed, signed and witnessed Declaration Envelope in the Return Envelope, with the prepaid postage and seal it.
Step 6: Fill out your name and address in the top left corner of the stamped Return Envelope.
Step 7: Drop off at any Post Office (allow ample time for delivery) or hand deliver on Election Day. All mail-in ballots must be received by the Electoral Officer no later than June 27, 2020 at 8:00 pm (EST).
---
3. AT THE POLLING STATION ON ELECTION DAY
The Official Voting Day will take place on Saturday the 27th day of June 2020 from 10:00 a.m. until 8:00 p.m. at the Community Centre, Atikameksheng Anishnawbek. Please bring one piece of ID with your name and picture.
---
Posted June 1, 2020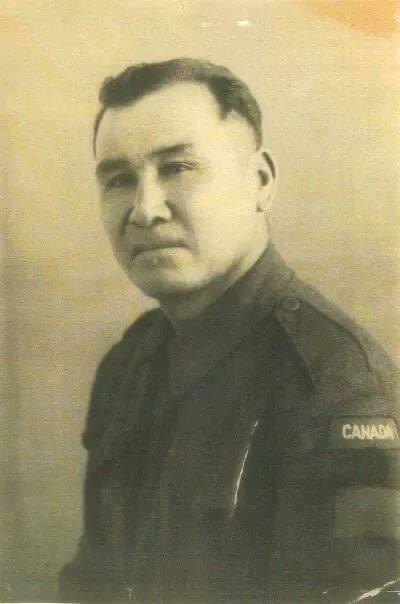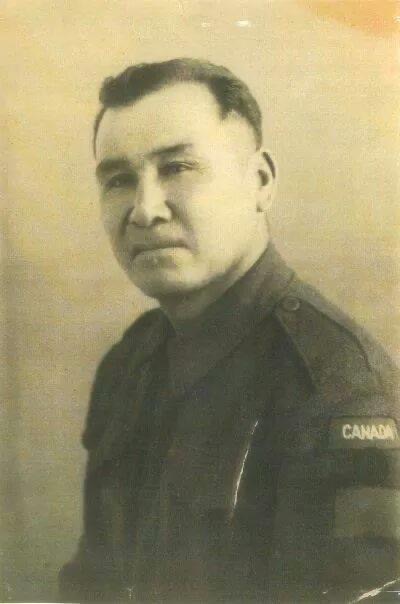 1. Our veterans fought for our right to survive, to exist, and to vote.
There was a time when we couldn't vote in democratic elections. Anishnawbeg just didn't have a say. Our Ogitchidaag, those who served, stepped up to ensure our rights were upheld. They fought for our survival and existence as Anishnaawbe people. Honouring the contribution of our veterans means to exercise the basic rights that they fought for. We thank all the veterans for their important contributions.
2. This is self-determination in action.
There was a time when the government told us we couldn't vote, followed by a time where they came into our communities and told us exactly how to vote, and limited it so that only certain individuals could vote.
We have been fighting this battle one step at a time.
First our veterans won us the right to be treated as equals and to be able to vote.
Now we are continuing this fight with telling them we will run our own election, our own way. We are not asking for permission. This is self-determination in action.
Atikameksheng Anishnawbek we have a right to govern ourselves. We have a right to determine our own future. We have a right to establish our own laws and our own processes. We have a right to select our leaders our way. This election is the first time we have asserted these rights collectively for generations.
3. Empowering you – Atikameksheng citizens.
In 2015, you ratified the Chi-Naaknigewin, our official constitution. This January, you ratified the Atikameksheng Anishnawbek Election Code. You are now empowered in a way you have never have in the past. Voting is the way you can have your say. To be empowered is to exercise power.
4. This is history.
The is the first election using the Atikameksheng Anishnawbek Election Code.
This is the first election using online, electronic voting.
This is a historic time where Atikameksheng citizens can celebrate and say: we choose to have our election, our way.
Be a part of history in the making.
5. Voting from home is safer than heading to the polling station.
If you are an Elder, have chronic health condition, or are just concerned for your wellness, you can vote from the safety of your own home.
There are two options for an eligible voter to cast a vote from home.
6. Precautions are being taken at the polling station.
AAFN elections officials will make sure the polling station is safe for those who want to cast a ballot on the usual way at the polling station on election day. Some important precautions are taking place.
For example: Admission inside the polling station will be limited to ensure physical distancing. Surfaces including pencils, marking stations and even the ballot box will be disinfected after each use. We're doing our best to ensure your health and safety on election day.
7. The election count and announcement will be live streamed.
Physical distancing will be a challenge at the election count. Candidates or a representative are welcome to attend and scrutinize the count in-person. All other Atikameksheng citizens can witness the election count live streamed via our Members' Portal. Visit the Election page or the Membership Portal for more information.
8. First time voters, welcome!
If you've recently turned 18, or maybe you haven't had your first experience as a voter, this is your turn. You are voting for the first time. You are using electronic voting for the first time. You are voting under our own election code process for the first time. That's a lot of firsts! Welcome.
9. It's a step towards traditional governance.
The current practice of electing of a Chief and Council was not the historic way of selection our leaders. As Anishnawbek, we made use of the Clan System, our traditional way of selecting our leaders. While this sacred, familial process isn't a part of the current Atikameksheng Election Code, there is no saying that it cannot be in the future. That is the beauty of having our own process done in our way. The election code can be one step towards traditional governance. Someday in the future, we can restore our traditional way of selecting our leaders.
10. To refuse to vote is to surrender.
It's been said that declining to vote isn't a protest, it's a form of surrender. You are effectively surrendering your voice by surrendering your choice. Be empowered. Be a part of debate. Share your thoughts and ideas via social media. Run for Chief and Council. Get involved. But by all means, vote.
---
Posted June 1, 2020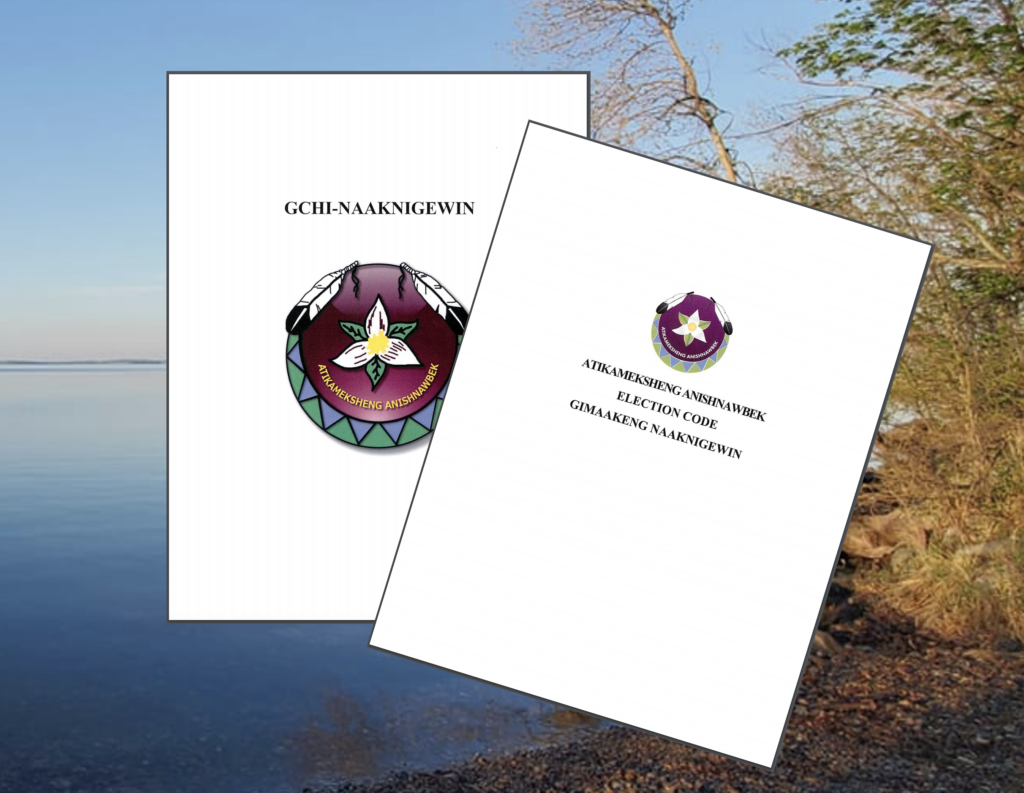 During the course of the development of Atikameksheng Anishinaabek election code, AAFN officials have had to overcome a number of challenges and barriers. Most of those challenges were directly related to the imposition of the Crown over our Atikameksheng affairs.
With the ratification of the community election code, Gimaakeng Naaknigewin, in January 2020, the community has spoken! Our First Nation has been directed to implement the code voted upon by our members. With the successful ratification, Atikameksheng has taken historic and substantial step towards self-determination. We are now going to select our own leaders – our way!
Yet, we still needed one more approval. The signature of the Ministers of Crown-Indigenous Relations. Yet again, even following the election code ratification, we encounter the imposition of the Crown.
Since that time, knowing full well that an election was on the horizon, the Minister sat on our approval.
Then after a few weeks, with a lot of follow-up and encouragement from our Chief and Council, still nothing.
Then COVID-19 hit.
We certainly recognize that there are far more important priorities for Canada during a pandemic crisis. The federal government was dealing with life and death. Public health measures to curb the spread of coronavirus was the only business of the federal government during March and April. Then they had to address the economic reality, now a recession. People were losing their jobs and businesses were having to close.
All the while, Atikameksheng waited and waited for the "approval" of our Election Code.
That is the reality of colonialism. By being subservient to the Crown, we are always waiting for their validation and approval. That is the very nature of the Indian Act. Band Councils serve under the jurisdiction of the Indian Act and the Minister. That is not right.
Atikameksheng has passed our supreme law: our Gi'Chi-Naaknigewin.
Atikameksheng has passed our way of selecting our leaders: Gimaakeng Naaknigewin.
Atikameksheng citizens have spoken and we are taking a rightful step towards self-determination and establishing our own processes under our own jurisdiction.
Today, our Chief and Council and First Nations staff and officials endeavour to serve under our own Atikameksheng jurisdiction. We must take steps to change our way of thinking and way of life.
The Minister did finally give his approval and signed off on the Gimaakeng Naaknigewin. It is now in-force, just in time for the upcoming election.
Think about it this way… perhaps this is one of the final approvals we will ever need from the Minister. Our ancestors never needed to ask permission to govern themselves and manage their own affairs. Why should we?
If we are committed to self-determination, to the selection of our own leaders in our way, and empowering processes under our own jurisdiction – we choose to move forward.
We choose to move forward, in our way.
That's what this election is all about.
---
Interact.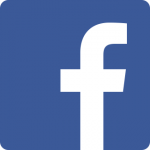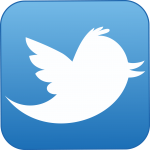 Use hashtag #OurElectionOurWay