"This is our moment": Gimaa
Posted June 1, 2020
By Gimaa Val Richer
I was speaking to Chief Pamajewon not too long ago who remembered the day they kicked the Indian Agent out of their band meeting. I was fascinated by this recounting of history in his community and I saw the look of pride he had when sharing this truly historic event with me. I thought this was a bold and powerful move to assert their Nation's sovereignty and was fascinated to hear this from someone who was there.
I was thinking back to this story because I feel like this is our moment. This is our moment that we kicked the Indian Act out of our band elections and this makes me proud. We have been talking about doing this for years. This is truly a historic event for us and I encourage you to remember this moment and make sure our young ones remember this too. Perhaps on election day, we should take pictures of all our little ones, with the slogan "Atikameksheng doesn't need the Indian Act" or something to that effect.
This wasn't an easy path for us. Afterall, there had to be some reason why we didn't vote on this back in 2015 though we had a finished document or why we didn't do it even earlier than that. The simple answer is that we weren't ready. However, I felt the strong push from our community to ensure this happened. There was barely a community event held where someone didn't bring this up and told us that we needed to finish this work. And then when it did happen, we oddly also felt some push back.
And externally, we also faced challenges because the Minister's inaction almost led to a delay for us. There was a moment, and maybe more than one, where we had to decide whether to carry on under the Indian Act (because of the Minister's delay) or to go ahead and follow our own law. We decided NOT to act like an Indian Act Chief and Council, and take direction from you rather than let the Minister's delay interfere. We kicked the Indian Act out of our elections. This exercise was a clear example to us of the bureaucracy and paternalism that still exists and the exact reason why we need to get away from the Indian Act and assert our own authority. We should never let the Minister or ISC delay us. We should proceed at our own speed and according to our own laws and ISC can continue to play catch-up. We have been delayed by them long enough and we have the authority to run our own vote, our own way.
We don't celebrate our successes enough and I think it is time we start. I want to congratulate all of you, and all of us for making this happen. I am so proud of you Atikameksheng and I am so proud to say that I was the last Indian Act Chief in Atikameksheng!
I am looking forward to the next four years under our own Gimakeeng Naaknigewin and I can't wait to see what step we take next!
Miigwech!
---
Interact.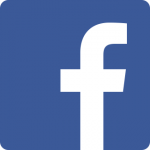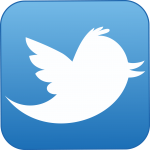 Use hashtag #OurElectionOurWay