10 Reasons Why You Should Vote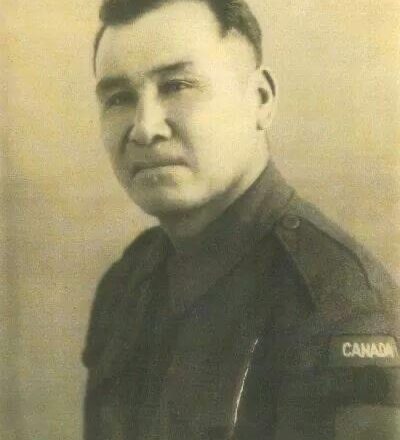 Posted June 1, 2020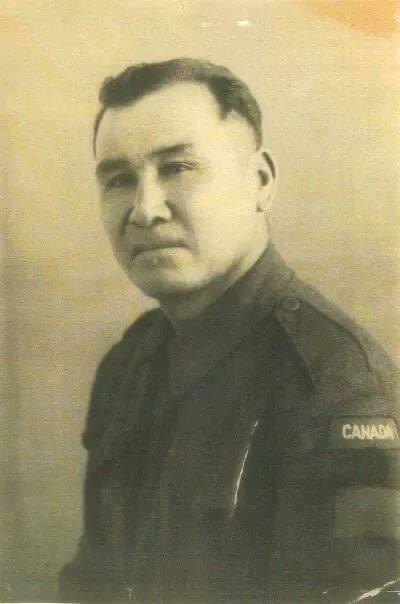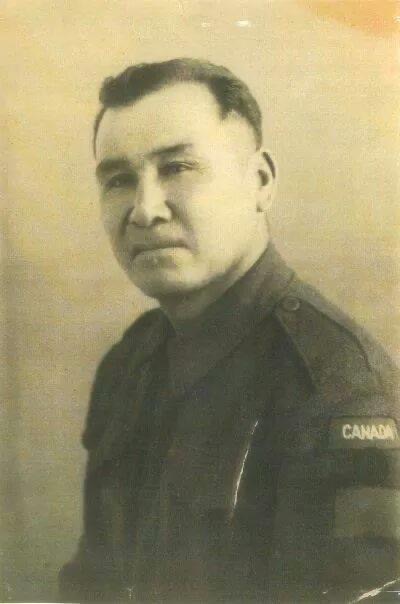 1. Our veterans fought for our right to survive, to exist, and to vote.
There was a time when we couldn't vote in democratic elections. Anishnawbeg just didn't have a say. Our Ogitchidaag, those who served, stepped up to ensure our rights were upheld. They fought for our survival and existence as Anishnaawbe people. Honouring the contribution of our veterans means to exercise the basic rights that they fought for. We thank all the veterans for their important contributions.
2. This is self-determination in action.
There was a time when the government told us we couldn't vote, followed by a time where they came into our communities and told us exactly how to vote, and limited it so that only certain individuals could vote.
We have been fighting this battle one step at a time.
First our veterans won us the right to be treated as equals and to be able to vote.
Now we are continuing this fight with telling them we will run our own election, our own way. We are not asking for permission. This is self-determination in action.
Atikameksheng Anishnawbek we have a right to govern ourselves. We have a right to determine our own future. We have a right to establish our own laws and our own processes. We have a right to select our leaders our way. This election is the first time we have asserted these rights collectively for generations.
3. Empowering you – Atikameksheng citizens.
In 2015, you ratified the Chi-Naaknigewin, our official constitution. This January, you ratified the Atikameksheng Anishnawbek Election Code. You are now empowered in a way you have never have in the past. Voting is the way you can have your say. To be empowered is to exercise power.
4. This is history.
The is the first election using the Atikameksheng Anishnawbek Election Code.
This is the first election using online, electronic voting.
This is a historic time where Atikameksheng citizens can celebrate and say: we choose to have our election, our way.
Be a part of history in the making.
5. Voting from home is safer than heading to the polling station.
If you are an Elder, have chronic health condition, or are just concerned for your wellness, you can vote from the safety of your own home.
There are two options for an eligible voter to cast a vote from home.
6. Precautions are being taken at the polling station.
AAFN elections officials will make sure the polling station is safe for those who want to cast a ballot on the usual way at the polling station on election day. Some important precautions are taking place.
For example: Admission inside the polling station will be limited to ensure physical distancing. Surfaces including pencils, marking stations and even the ballot box will be disinfected after each use. We're doing our best to ensure your health and safety on election day.
7. The election count and announcement will be live streamed.
Physical distancing will be a challenge at the election count. Candidates or a representative are welcome to attend and scrutinize the count in-person. All other Atikameksheng citizens can witness the election count live streamed via our Members' Portal. Visit the Election page or the Membership Portal for more information.
8. First time voters, welcome!
If you've recently turned 18, or maybe you haven't had your first experience as a voter, this is your turn. You are voting for the first time. You are using electronic voting for the first time. You are voting under our own election code process for the first time. That's a lot of firsts! Welcome.
9. It's a step towards traditional governance.
The current practice of electing of a Chief and Council was not the historic way of selection our leaders. As Anishnawbek, we made use of the Clan System, our traditional way of selecting our leaders. While this sacred, familial process isn't a part of the current Atikameksheng Election Code, there is no saying that it cannot be in the future. That is the beauty of having our own process done in our way. The election code can be one step towards traditional governance. Someday in the future, we can restore our traditional way of selecting our leaders.
10. To refuse to vote is to surrender.
It's been said that declining to vote isn't a protest, it's a form of surrender. You are effectively surrendering your voice by surrendering your choice. Be empowered. Be a part of debate. Share your thoughts and ideas via social media. Run for Chief and Council. Get involved. But by all means, vote.
---