Posted June 1, 2020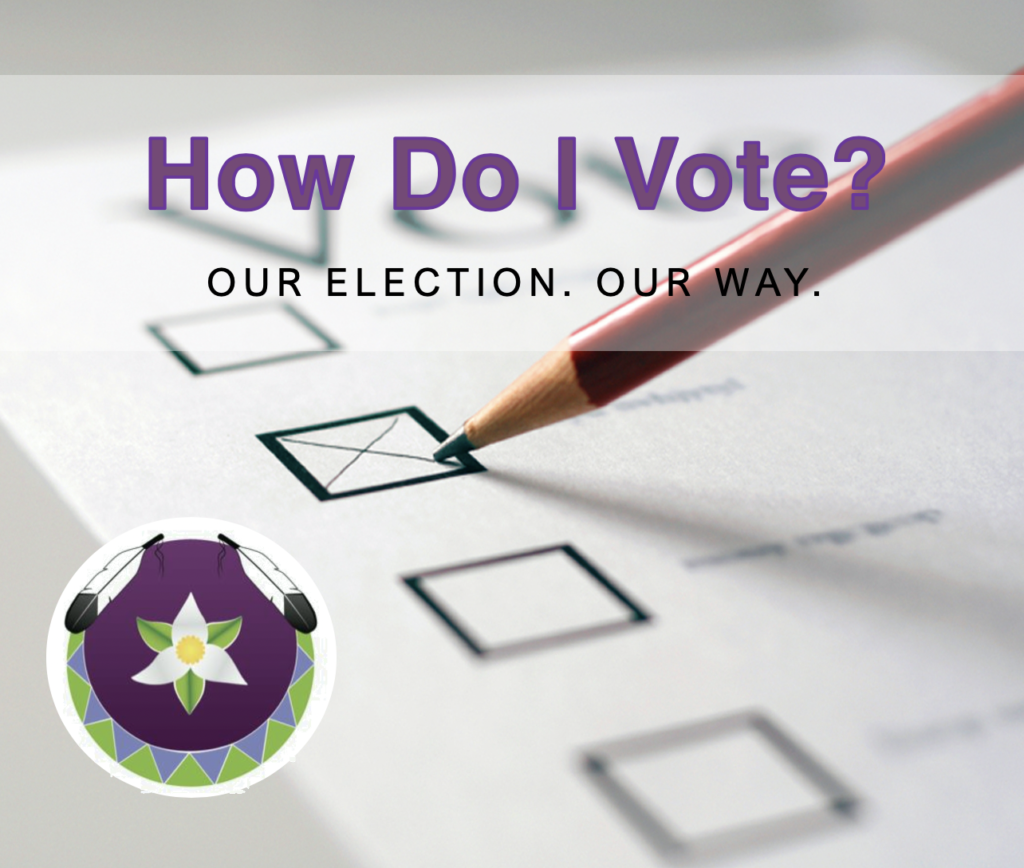 ---
Question: How do I vote?
Answer: If you are on the band membership list of Atikameksheng Anishnawebek, who is at least 18 years of age on the day of the election, there are three ways you can vote in this election:
---
1. ONLINE, ELECTRONIC VOTING
Online voting is open right now. It is easy and you can vote from the comfort and safety of home from any computer, tablet, iPad or smart phone. You do need to have your own email address.
STEP 1: Visit the OneFeather landing page https://onefeather.ca/nations/atikameksheng-anishnawbek to register with OneFeather & initiate the online voting process with your First Nation. Have your 10 Digit Status Card Number (Registry Number beginning with 224), Date of Birth and Personal Email ready.
Click the red Register to Vote Button – Enter your Registry Number and Date of Birth.
Click the red Register button.
Click the red Register button again.
STEP 2: Check your email. You will receive an email with a confirmation link.
An email can be used only once to access a secret pin, you cannot use your email to help someone else.
Click the verification link to confirm and activate your eligibility to vote electronically.
If you do not see the email within 5 minutes – check your Junk Email folder or Clutter folder.
Watch your email for a second email following immediately from OneFeather. This email will have your PIN (unique personal identification number) and a secure link to the voting event.
Write down your PIN (always lower case)
Click the link in the email to Vote.
Confirm that you want to vote electronically. Check the box!
Click the red Verify My Identity Box
Read the instruction pages – click Next when ready to proceed
Complete your identity verification – enter your PIN, Registry Number & Date of Birth.
STEP 3: Follow the voting instructions and cast your Vote for Gimaa & Councillor!
If you encounter any issues during the voting process please contact Vaughn Johnston, Electoral Officer at vaughn_johnston@hotmail.com.
---
2. MAIL-IN BALLOT
In the next few days (provided we have your address) you will receive a mail-in ballot package in the mail. Open your package, read and follow the instructions provided.
Your ballot must be received by mail or hand delivered to Vaughn Johnston, Electoral Officer by Saturday, June 27, 2019 by 8:00 pm (EST).
Step 1: Your Ballot will be on coloured paper and it will have the Electoral Officer's initial on the back.
Gimaa (Chief) Ballot: you may cote for only one (1) candidate;
Councillor Ballot: you may vote for up to five (5) candidates. It will not allow you to vote for more than 5 candidates; however, you may vote for less than 5 candidates.
Mark the ballot by placing an X or ✓ in the box beside the Candidate(s) for whom you wish to vote.
Step 2: Place your ballot inside the Secrecy Ballot Envelope and seal it.
Step 3: Place the Secrecy Ballot Envelope into the Declaration Envelope and seal it.
Step 4: Complete and sign the outside of the Declaration Envelope in the presence of a witness who is at least 18 years of age.
Step 5: Enclose the sealed, signed and witnessed Declaration Envelope in the Return Envelope, with the prepaid postage and seal it.
Step 6: Fill out your name and address in the top left corner of the stamped Return Envelope.
Step 7: Drop off at any Post Office (allow ample time for delivery) or hand deliver on Election Day. All mail-in ballots must be received by the Electoral Officer no later than June 27, 2020 at 8:00 pm (EST).
---
3. AT THE POLLING STATION ON ELECTION DAY
The Official Voting Day will take place on Saturday the 27th day of June 2020 from 10:00 a.m. until 8:00 p.m. at the Community Centre, Atikameksheng Anishnawbek. Please bring one piece of ID with your name and picture.
---
Interact.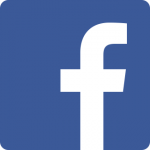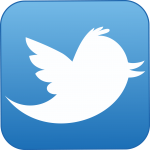 Use hashtag #OurElectionOurWay