Posted June 25, 2020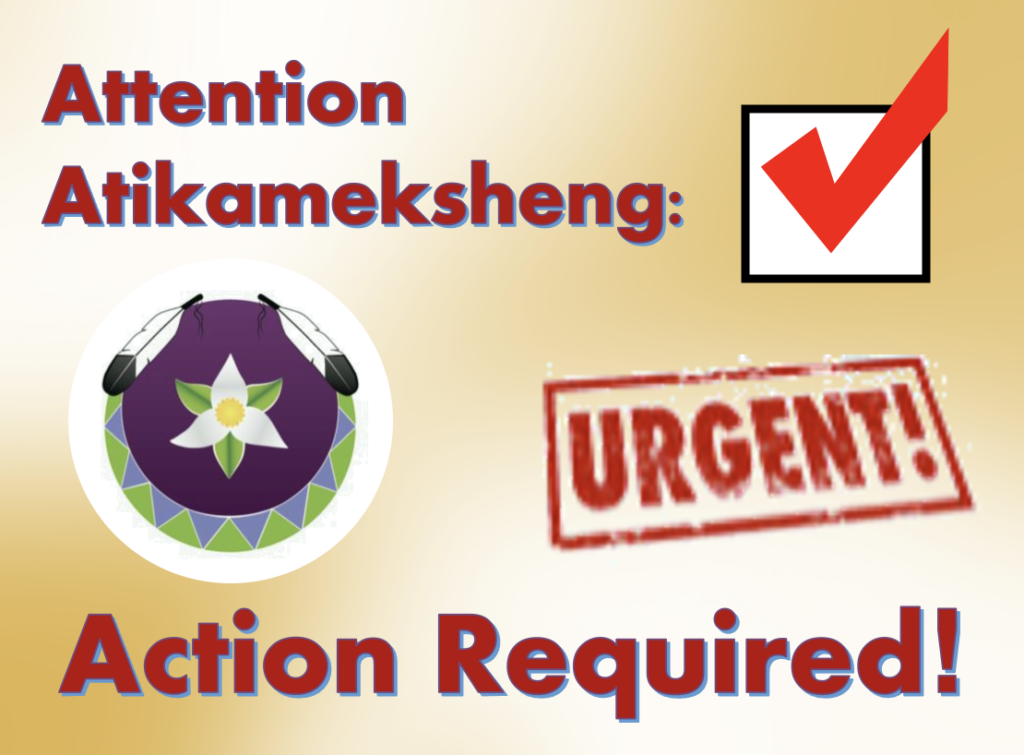 ---
The polls for the Atikamekshek Anishnawbek have been open for 25 days. We are now down to crunch time! We're in the final few hours before we select a new Gimaa and Council in the 2020 Election.
This is an important call to action.
If you haven't yet done so, please vote now.
ONLINE, ELECTRONIC VOTING: If you do not know how to vote, there are instructions here including an informative step-by-step video. Join your fellow citizens have already cast their vote through online, electronic ballot.

AT THE POLLING STATION: If you do not have a computer or smart phone, internet nor access to email, you can vote at the polling station on election day. The official voting day will take place:
Saturday, June 27, 2020
from 10:00 a.m. until 8:00 p.m.
at the Atikameksheng Anishnawbek Community Centre.
Please bring one piece of ID with your name and picture.
If you are voting in person, please follow the instructions of the election staff to maintain physical distance and adhere to public health best practices. Consider wearing a mask to the polling station.
"Booshke giin" – It's your decision
As Atikameksheng Anishnawbek, you have asserted your authority in an inspiring and historic way when you created, ratified and enacted the Atikameksheng G'Chi-Naaknigewin on July 24, 2015. This is our constitution, the highest law of our people and authoritative statement of sovereignty and self-determination.
The G'Chi-Naaknigewin reflects our strong inherent values and principles. Together, we stated we believe in our vision as Atikameksheng Anishnawbek, and that we proclaim we are free and independent.
To be truly empowered by those words, it is fundamental that all debendaagziwaad (citizens) assert their role, power and responsibility by selecting the leadership of their government.
The word debendaagziwaad is an incredibly insightful and descriptive Anishinaabemowin phrase. It doesn't simply mean Atikameksheng citizen. (It certainly doesn't mean Band member.) It translates to "those who belong". It refers to those who belong as Atikameksheng Anishnawbek. Nationhood belonging is our birthright and connects us to our ancestors.
When we vote, we honour and celebrate all those Atikameksheng who have asserted their nationhood and way of life and gifted us with life we enjoy today.
Miigwetchiwendam – Gratitude
We offer a g'chi-miigwetch (thank you) to the past and present Gimaa and Council for their vision and dedication to bringing us into this time and providing for these important new tools of governance.
We are thankful for the administration and staff, our hard working Anishinaabe public servants, who do such great work on behalf of our families and our community.
We must also acknowledge and offer our heartfelt thanks to the Committee Members and advisors who brought us the Atikameksheng G'Chi-Naaknigewin (constitution) and Gimaakeng Naaknigewin (election code). This election is a testament to your dedication.
Finally, we want to wish all the candidates for the office of Gimaa and Councillor, all the best in the election. No matter the result, we honour you for putting your name and ideas forward and your willingness to lead our community.
Show your own thanks: Act. Interact. Vote.
The best way you can show your thanks is by exercising your right to vote. Make the 2020 Gimaa and Council election a huge success by being a part of an overwhelming electoral turnout.
---
Interact.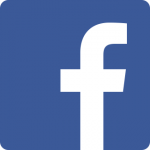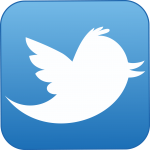 Use hashtag #OurElectionOurWay